Monday Madness: The Bane Chronicles
Monday Madness is a new bookish meme hosted by Booklover's Teaparty and Bookfever.
You know that feeling when you feel like you are gonna go mad if you do not get a certain book right away, when you are obsessed and all you want is that one book and you will be happy? That is what Monday Madness is about. All those books you that drive you mad.
Pick a book. Talk about it- why do you want it? What has drawn you to it? Why is it making you mad with want for it?
My choice today is pretty much one I have been wanting for forever!
When the short stories began coming out I wanted them, but then found out there was gonna be a paperback I decided I'd rather have that.. and here we are, long time since and I still want the thing.
Just hope soon I'll be able to get my hands on it and experience more adventures with Shadowhunters, warlocks and all the other creatures.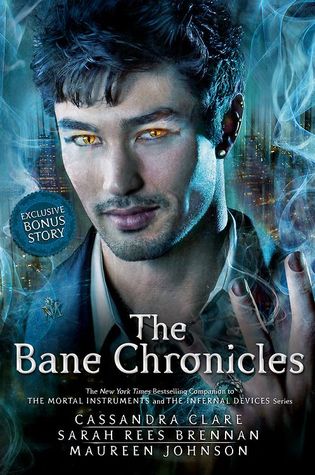 Don't forget to check out Stephanie's post to find out what book(s) is driving her mad.