Monday Madness: The Complete Book of Dragons: A Guide to Dragon Species by Cressida Cowell
Monday Madness is a new bookish meme hosted by Booklover's Teaparty and Bookfever.
You know that feeling when you feel like you are gonna go mad if you do not get a certain book right away, when you are obsessed and all you want is that one book and you will be happy? That is what Monday Madness is about. All those books you that drive you mad.
Pick a book. Talk about it- why do you want it? What has drawn you to it? Why is it making you mad with want for it?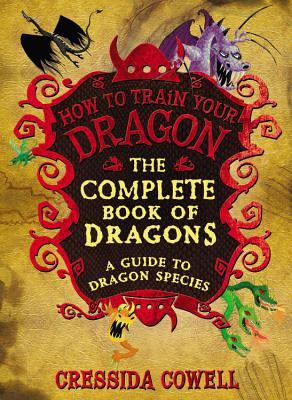 The Complete Book of Dragons:
A Guide to Dragon Species
This guide is a must-have for fans of the
New York Times
bestselling How to Train Your Dragon series that inspired the hit movie and TV show. This gift book features all of the dragon species from the series plus brand-new ones created just for this book, with color illustrations of each and every one!
So watching the How to train your dragon series on netflix I had a whole obsession period and those usually means if there's a book to go with it, I want it. Here there's many, but a book about the dragons seems pretty great so first want that one.
Don't forget to check out Stephanie's post to find out what book(s) is driving her mad.