Monday Madness: Throne of Glass by Sarah J. Maas
Monday Madness is a new bookish meme hosted by Booklover's Teaparty and Bookfever.
You know that feeling when you feel like you are gonna go mad if you do not get a certain book right away, when you are obsessed and all you want is that one book and you will be happy? That is what Monday Madness is about. All those books you that drive you mad.
Pick a book. Talk about it- why do you want it? What has drawn you to it? Why is it making you mad with want for it?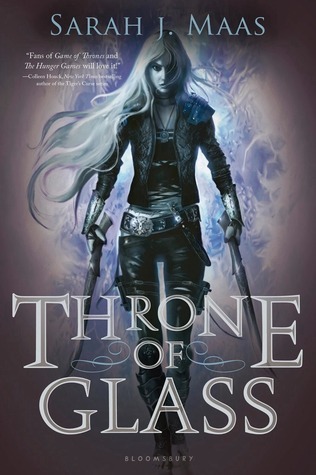 Throne of Glass by Sarah J. Maas
In a land without magic, where the king rules with an iron hand, an assassin is summoned to the castle. She comes not to kill the king, but to win her freedom. If she defeats twenty-three killers, thieves, and warriors in a competition, she is released from prison to serve as the king's champion. Her name is Celaena Sardothien.

The Crown Prince will provoke her. The Captain of the Guard will protect her. But something evil dwells in the castle of glass--and it's there to kill. When her competitors start dying one by one, Celaena's fight for freedom becomes a fight for survival, and a desperate quest to root out the evil before it destroys her world.
I have wanted this for a while now and doesn't help that it is one of the few that they have at the bookstore so I have to look at it every time I go there, too. Hopefully soon!
Don't forget to check out Stephanie's post to find out what book(s) is driving her mad.